The Dandelion Toolkit makes cancer conversations easier through the use of visual discussion tools. A work I began in 2015, it involved visiting 6 oncologists to experience a cancer diagnosis from the patient's point-of-view, and building a patient group to participate in the development through an iterative process. Now the Dandelion Tookit has been tested in 25 clinics and is soon ready to be in the hands of patients thanks to the Metastatic Breast Cancer Alliance and their members.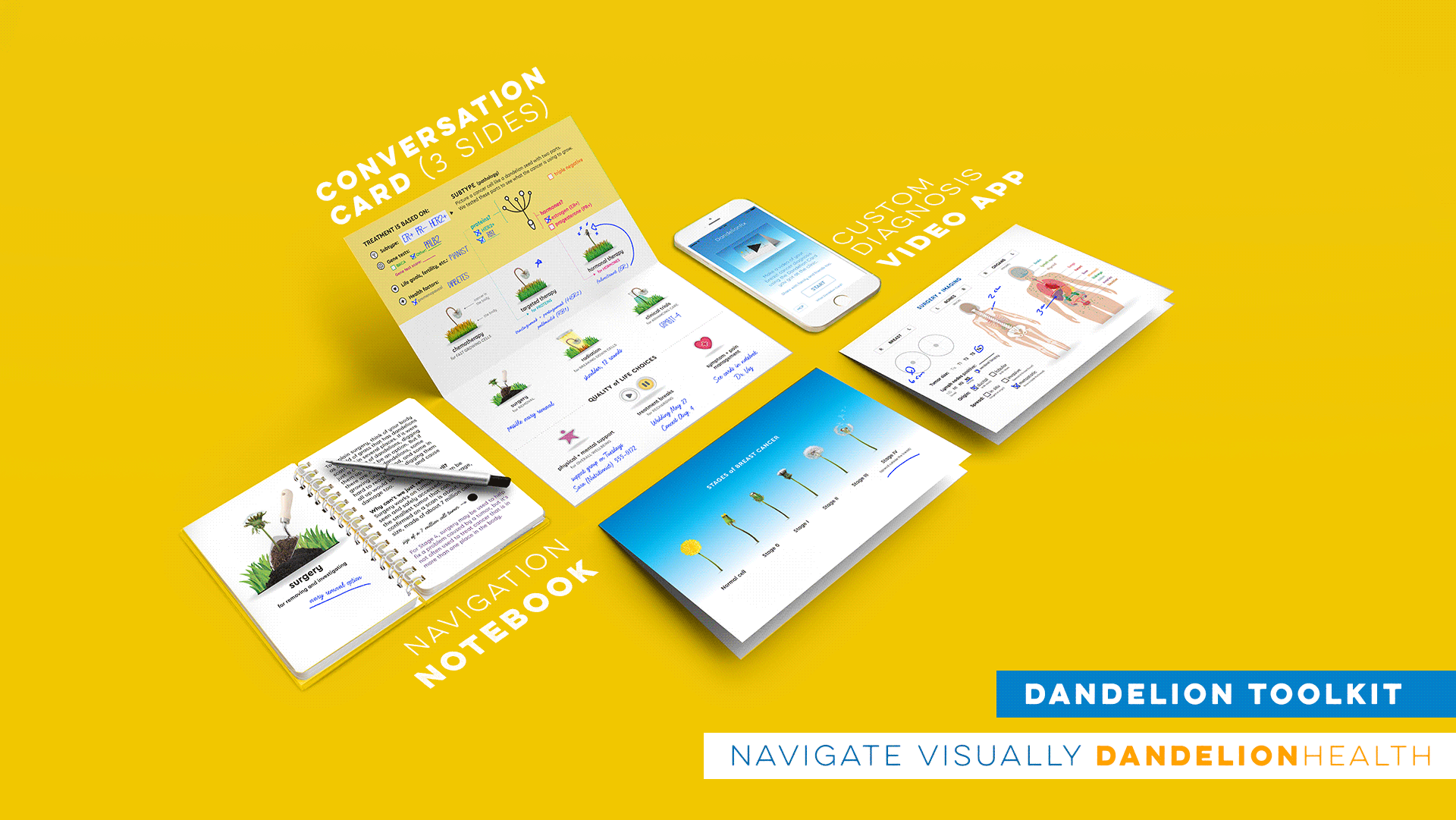 The full suite of Dandelion communication tools for breast cancer patients is shown above.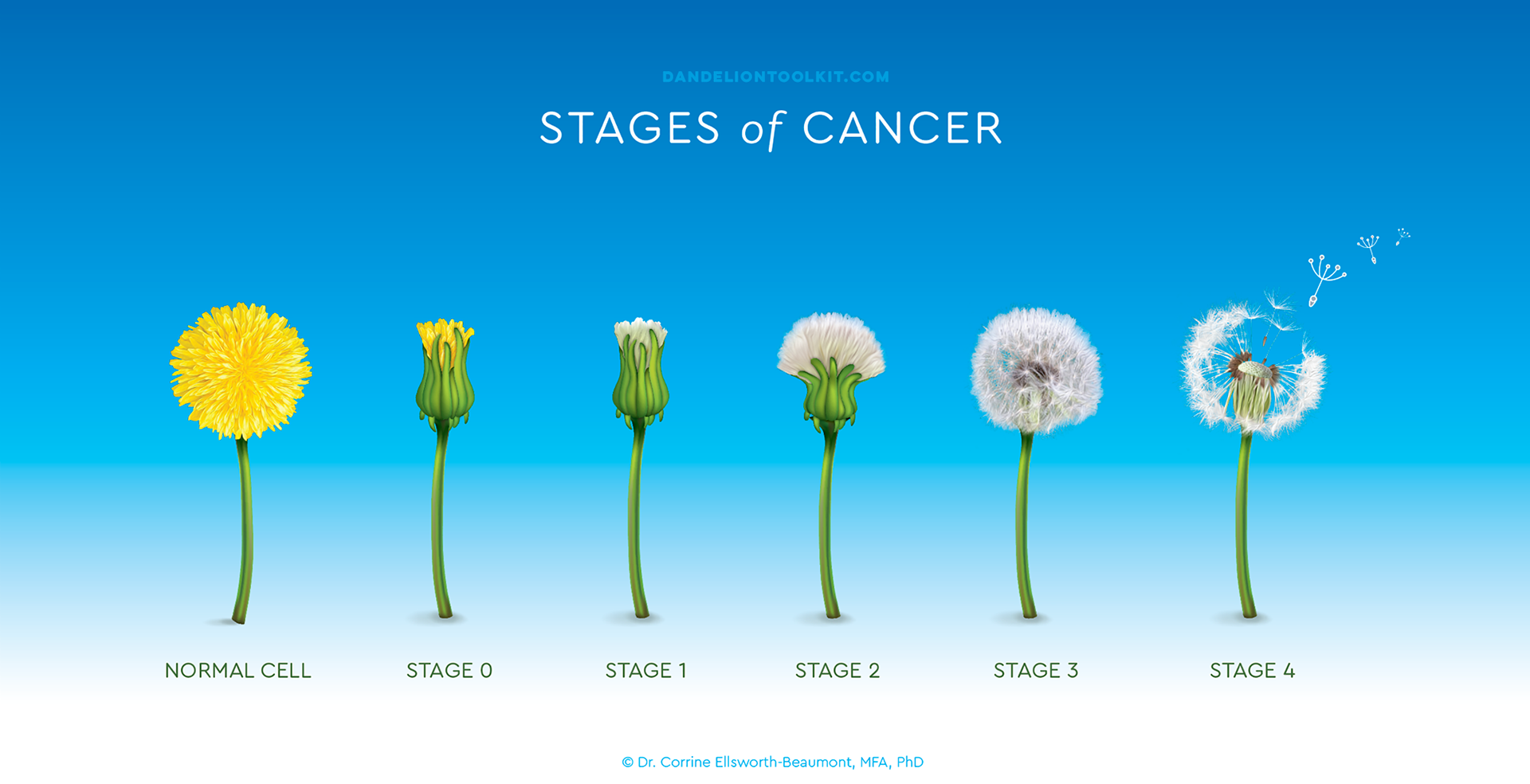 "Explain and Show" method allows a more clear explanation of cancer staging without relying on a medical vocabulary to understand or discuss it. In fact, no words need to be said to explain staging at all when showing this image to patients.