The "Know Your Lemons" app was the first app I designed and it was nominated for a Webby Award as one of the Top 5 Apps in Health and Fitness—a first for breast cancer. The iPhone version was updated in July 2020, with the Android version to be updated hopefully soon (always waiting for that funding).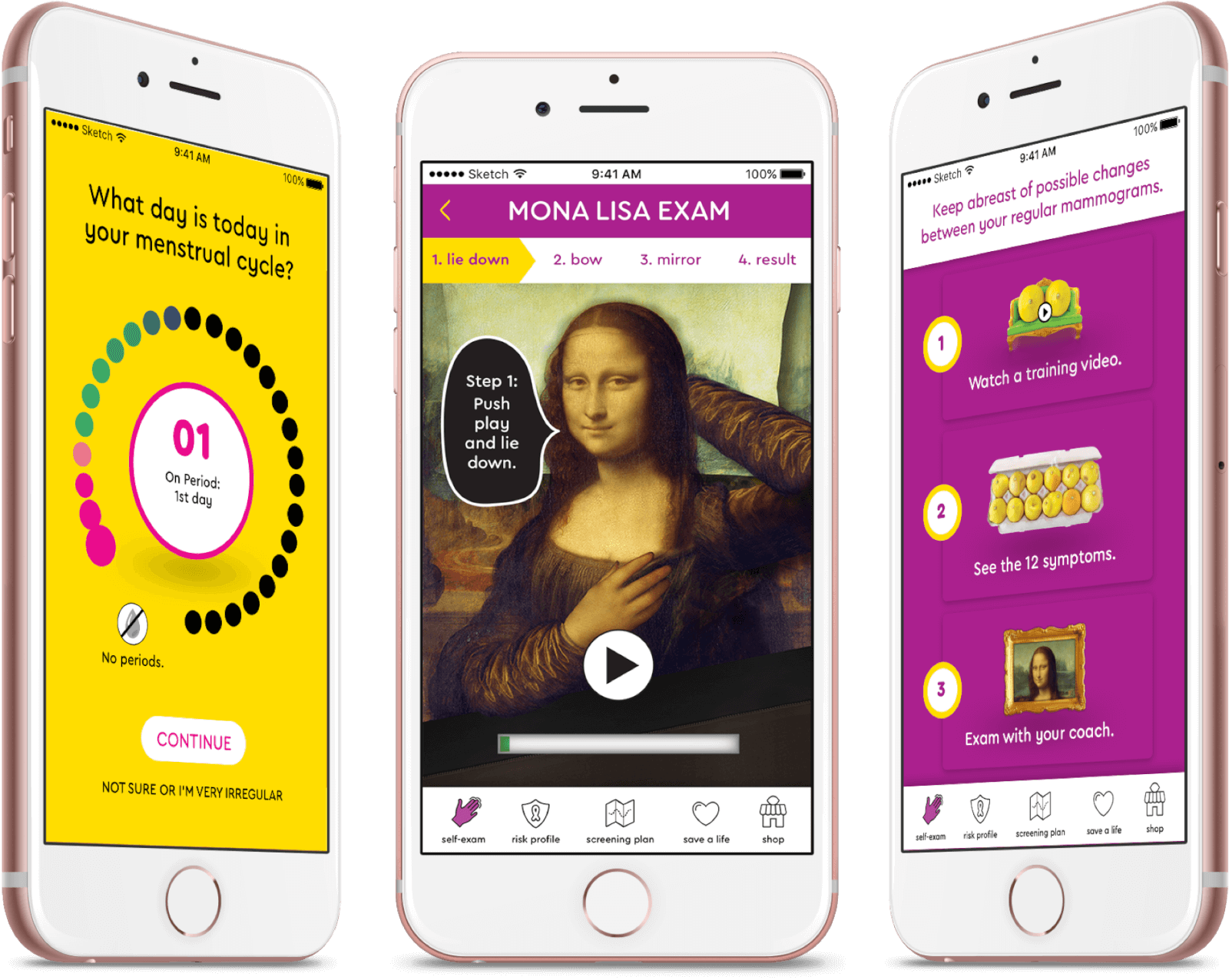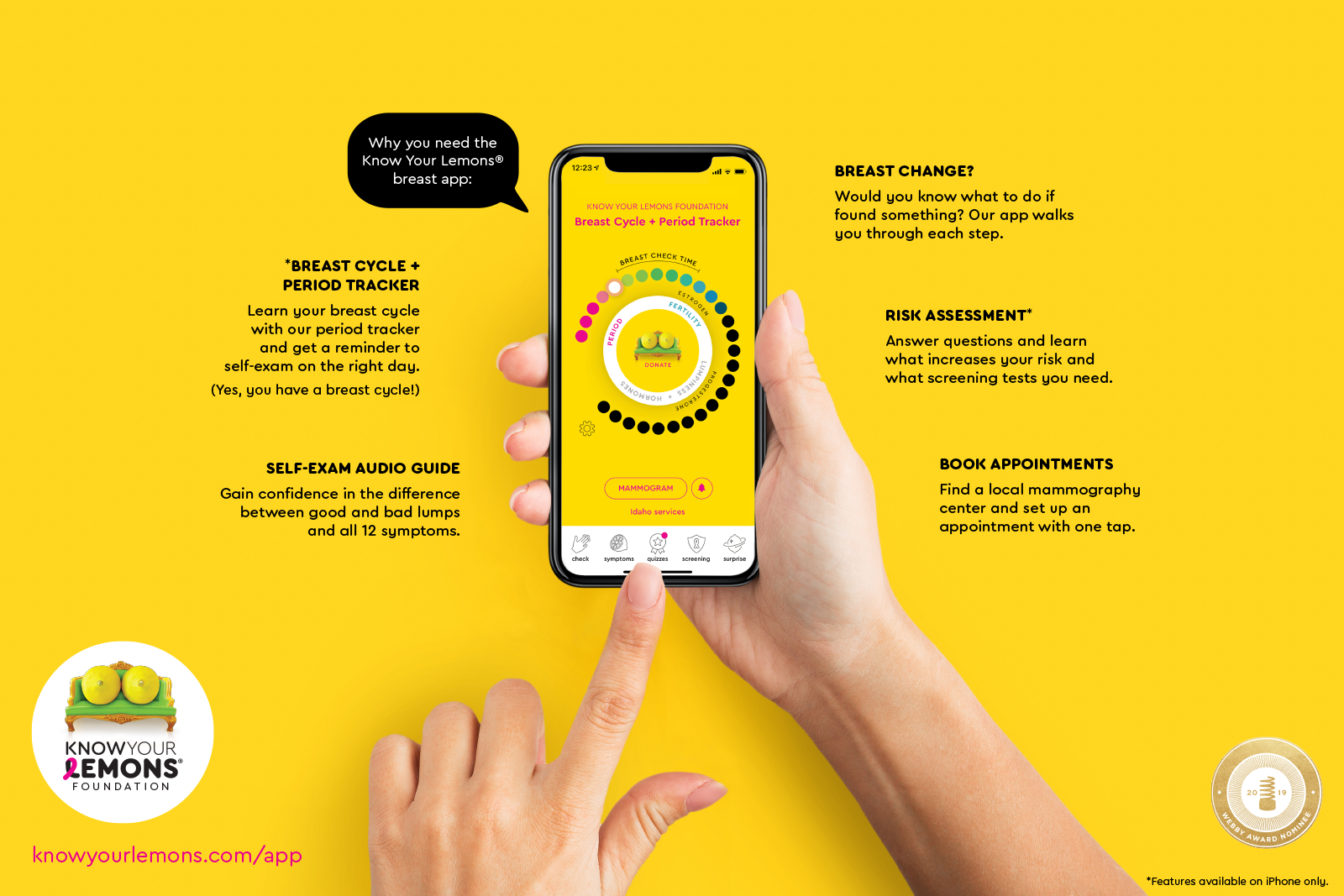 The Know Your Lemons@ app was
nominated for a Webby Award in 2019
. Listed among Peloton, Headspace, ClassPass, and Calm, it was the first time a breast health app made the nomination list. The interface, visuals, and navigation were designed by myself, and Atomic Jolt is the current developer managing the development side (2020). 
Included in the app is an audio guide voice by Mona Lisa herself. I wrote the script, directed the voiceover and participated in the recording. 
Note: While Dogtown Media initially provided the programming and back-end development for the Know Your Lemons® app, they failed to list full credit to myself as the sole designer of the interface in the app in their Webby application, and I was omitted from the listing.