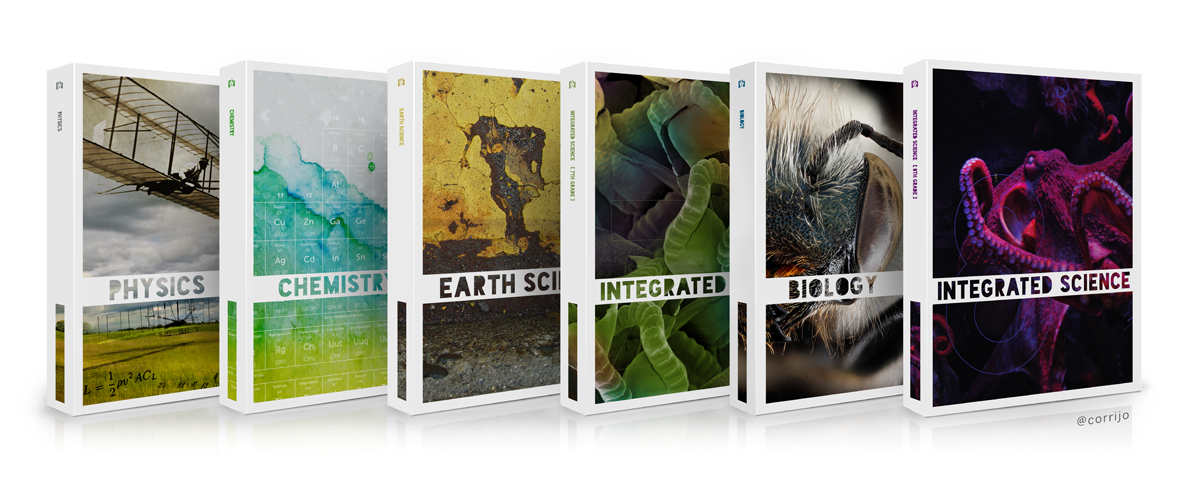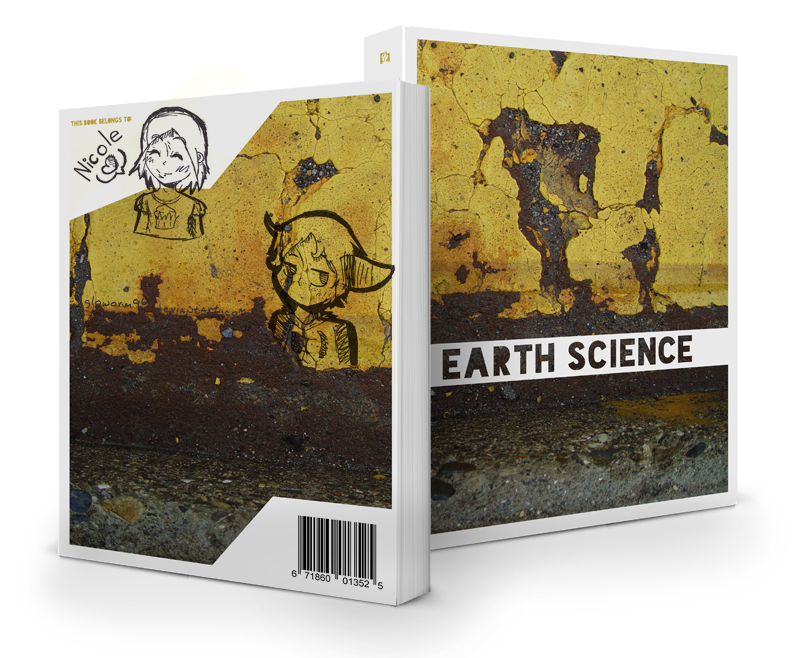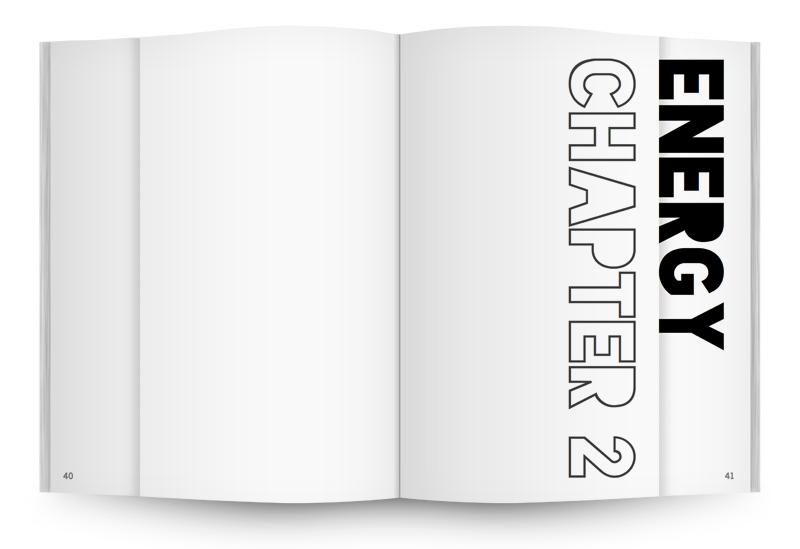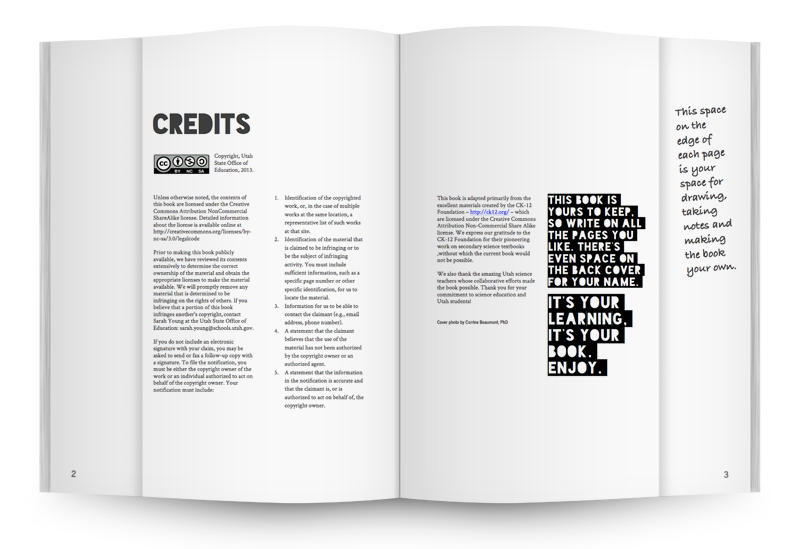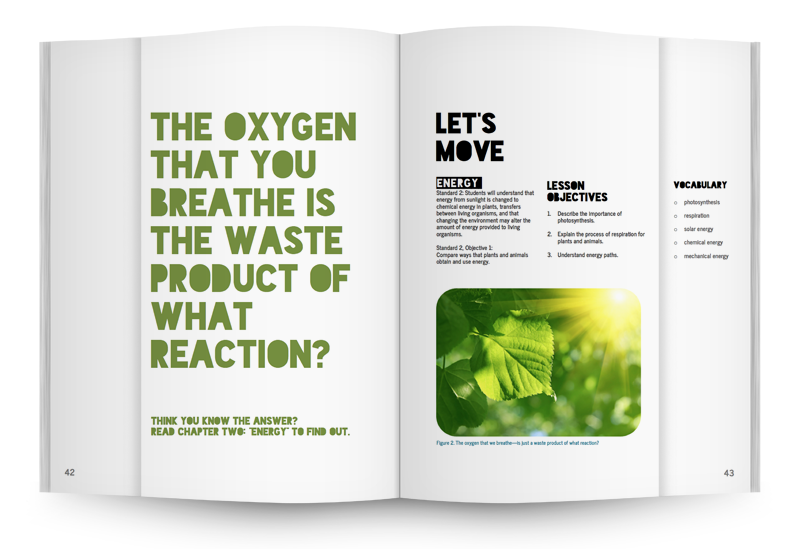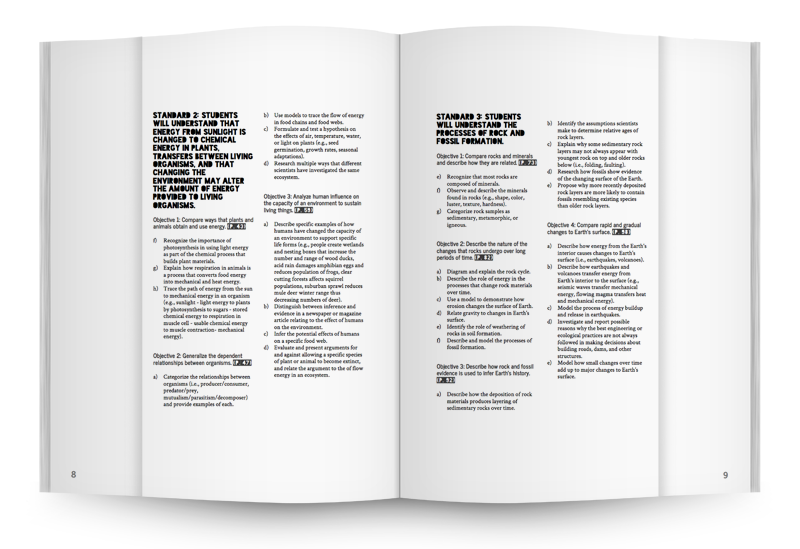 This is a series of six science textbooks for use in Utah during the 2013-2014 academic year, developed by the Utah State Office of Education. Developed by teachers, and made for a fraction of the cost of traditional textbooks, these books started a revolution in education.
My role in this revolution was to transform the original content (various Word files developed by different teachers with different fonts, styles and images) into a contemporary layout with a structured template, geared towards a teenage audience. Students own these books, so generous margins were given to allow students space for note taking. Space was also designed into the back cover so that students could personalize the book.
Designing the covers, specifying the typography for the interior and designing the content within a template was done completely in Microsoft Word, so that later versions of the textbooks could be updated by non-designers (teachers).
A PDF version of this book is available for free download from the USOE website. You are free to print and redistribute your own copies of this textbook as long as you conform with the Creative Commons BY-NC-SA license at http://creativecommons.org/licenses/by-nc-sa/3.0/.
November 2013
Client: Utah State Office of Education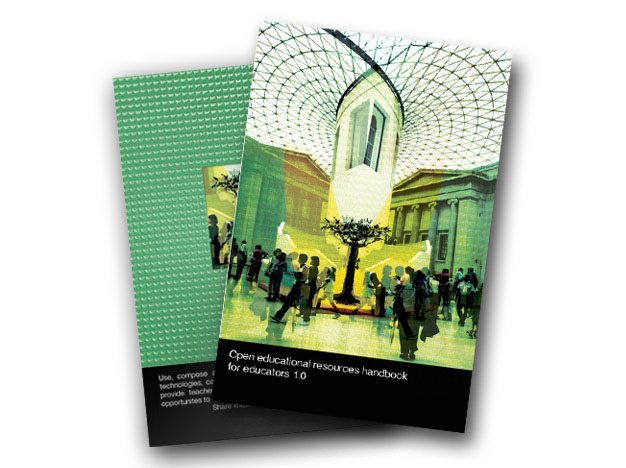 This 275 page book's purpose is to guide the reader through the process of using, creating and sharing open sources for education. In the spirit of the content, open-sourced fonts were used as well as creative commons licensed images.
Design work involved a complete design of the content, sourcing open licensed images and cover illustration.
November 2013
Client: Center for Open and Sustainable Learning